MacEwan University
June 2018
Connecting Community - Celebrating 1 Year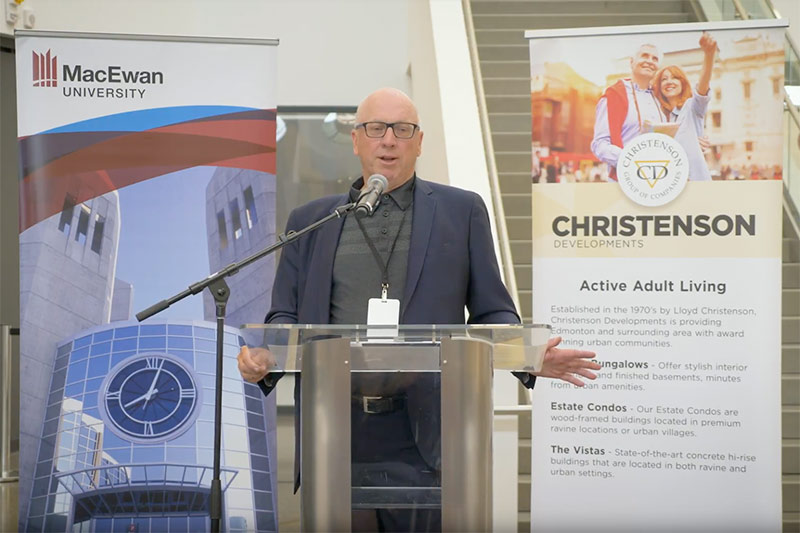 Image Credit: CDL Homes
At a gathering on June 11, members of the MacEwan community celebrated the end of a successful first academic year in Allard Hall and recognized Greg Christenson's contributions toward making that building a reality.
As campaign cabinet chair, Greg supported fundraising efforts for the Allard Hall project. He also made his own donation, which the university recognized by naming the pedway between Allard Hall and the Robbins Health Learning Centre the Christenson Communities Leadership Link.
It's the latest in a series of contributions to the university made by Greg and Christenson Developments, each of which has been about linking people and communities, said MacEwan President Deborah Saucier.
Read Full Article
Watch Highlight Video