Christenson Group of Companies
March 2019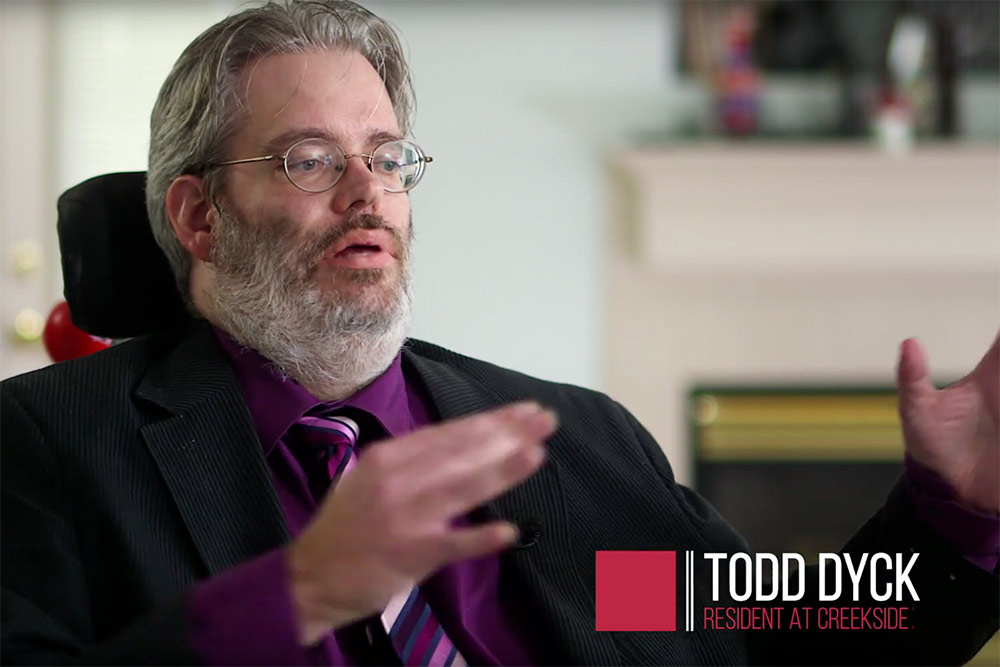 Image Credit: Brock Kryton
Creekside Supportive Services Chapter 3
Residential living an attractive choice for disabled residents.
Creekside provides its CSS clients with residential living, a more attractive choices for disabled residents, and less costly for governments, than institutional living, or living in a long term care facility.
Self managed, site based home care, better client/care worker relationships, and improved efficiency when compared to conventional home care with more travel.
Watch the Chapter 3 Video